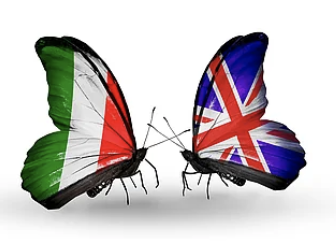 What changes has brought the Brexit for anyone who wants to buy a home in Italy?
Mainly nothing is changed to the buying process or costs related, but there are limits on how long you might spend there. Unless you have a visa or Italian residency you can spend in Italy a maximum of 90 days within a 180 day period.
If you want to stay in Italy for more than 90 days you will need to apply for a visa before you leave for Italy. This needs to be done through the Italian consulates in the UK, and can typically take three months. Make sure you choose the right type of visa: check the Italian Foreign Ministry's website.
There's a long-stay visa (or national visa/D-Visa), but on entry to Italy you also need to obtain an Italian residence permit, which is what authorises you to stay in Italy for longer than 90 days.
Italy offers a variety of visas, each with its own set of fees and conditions.
Work Visa: Those who have a job offer from a company in Italy.
Student Visa: It's open to students already enrolled in an Italian educational institution.
Family Visa: UK citizens can join a family member that holds an EU citizenship.
Self-employed Visa: It's available to whoever wishes to open a business in Italy.
National visa or elective residency visa: For those who want to live in Italy and can financially support themselves without working (retirement visa).
Golden Visa (Italian Investor Visa): For those who intend to make a large investment in or donate to Italy.
Click here

to get the Italian VISA application form.
Healthcare in Italy is good. But you can access state cover in more than one way. For temporary stays, a European Health Insurance Card (EHIC) can be used until it expires, after which the new UK Global Health Insurance Card (GHIC) may be used. If you are living and working in Italy, your residence permit will enable you to apply and register for the healthcare system – 'iscrizione obbligatoria'.